Zammia Weatherall
$80.00 NZD - $410.00 NZD
ZAMMIA WEATHERALL
Zammia is an emerging artist with a Bachelor of spatial design. Weatherall expresses her creativity through experiential installations and photography.
Capturing and building bubblegum worlds of pink and purple Zammia Weatherall creates subtle utopian environments awash with cinematic nostalgia.
More about Zammia Weatherall | Artist's website.
Artwork is printed on Ilford Smooth Cotton Rag 310gsm, with Archival Inks by Fine Art printer Sanji Karu at Skar Image Lab
Paper size: A4 (297 x 210mm).
This archival print has been created with the authority of Zammia Weatherall.
Estimated delivery date 4 weeks from ordering.
Each print is limited to 100 reproductions and comes with a signed Art Ache Certificate of Authenticity.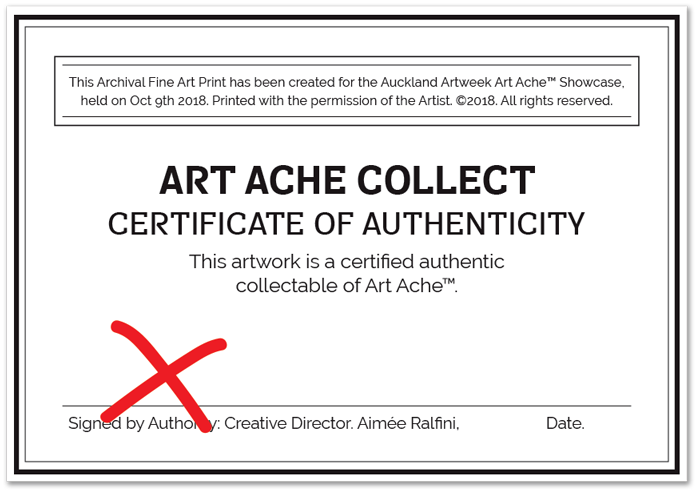 Art Ache Collectables Pricing structure:
Event Period: $60.00 each
Usual Price: $80.00 each – Current
30 prints left: $150.00
5 Prints left: $300.00