Layla Walter
$80.00 NZD - $410.00 NZD
LAYLA WALTER
One of New Zealand's leading cast glass artists. Her work has gained her worldwide recognition and resides in the collections of Sir Elton John, Sir Peter Jackson, Peter Gordon; Cultural embassies in Egypt, Iran, France, the USA; Te Papa Tongarewa, and Auckland Museum.
"The visual simplicity of Layla Walter's forms belie complex conversations around New Zealand's history, our environment and the importance of people and place" – Milford House Galleries.
The vase in the photograph depicts a camellia flower – a symbol for New Zealand's suffragist movement, which makes this momento a timely acquisition for any young art lover.
More about Layla Walter | Artist's website.
Artwork is printed on Ilford Smooth Cotton Rag 310gsm, with Archival Inks by Fine Art printer Sanji Karu at Skar Image Lab
Paper size: A4 (297 x 210mm).
This archival print has been created with the authority of Layla Walter.
Estimated delivery date 4 weeks from ordering.
Each print is limited to 100 reproductions and comes with a signed Art Ache Certificate of Authenticity.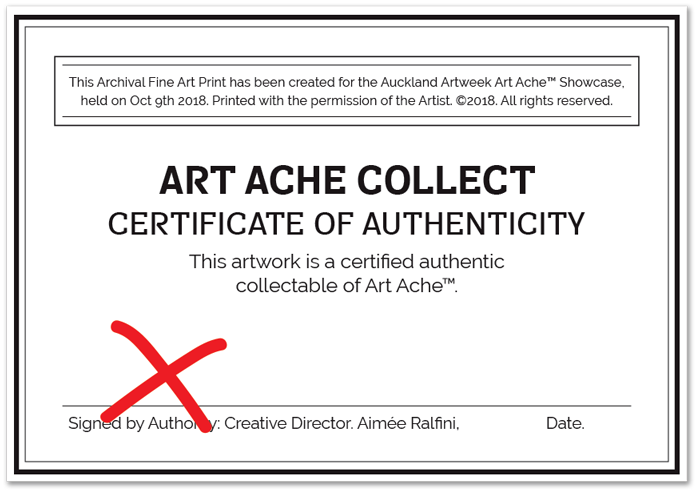 Art Ache Collectables Pricing structure:
Event Period: $60.00 each
Usual Price: $80.00 each – Current
30 prints left: $150.00
5 Prints left: $300.00