Karen Rubado
$80.00 NZD - $100.00 NZD / Sold Out
KAREN RUBADO
What happens to that meaning and value once an object becomes obsolete?
Do we take it and reassign it something else, something better? Do we take the time to question the journey the object has been on prior to being in our possession? Do we actively consider what happens to the object once it is no longer of use to us?
Karen Rubado's practice is a culmination of these questions, an investigation into the nature of objects and the appearance-disappearance – the reappearance of value.
Taking these objects, most of which are destined for a landfill or a pile of inorganic waste awaiting collection on the side of the road, she literally weaves them into something beautiful and art gallery worthy. Therein lies the 'value' of her work.
Full article written by Anusha Bhana for Art Ache here.
More on Karen Rubado | Artist's website: Karen Rubado.
Artwork is printed on Ilford Smooth Cotton Rag 310gsm, with Archival Inks by Fine Art printer Sanji Karu at Skar Image Lab
Paper size: A4 (297 x 210mm).
This archival print has been created with the authority of Karen Rubado.
Estimated delivery date 4 weeks from order time.
Each print is limited to 100 reproductions and comes with a signed Art Ache Certificate of Authenticity.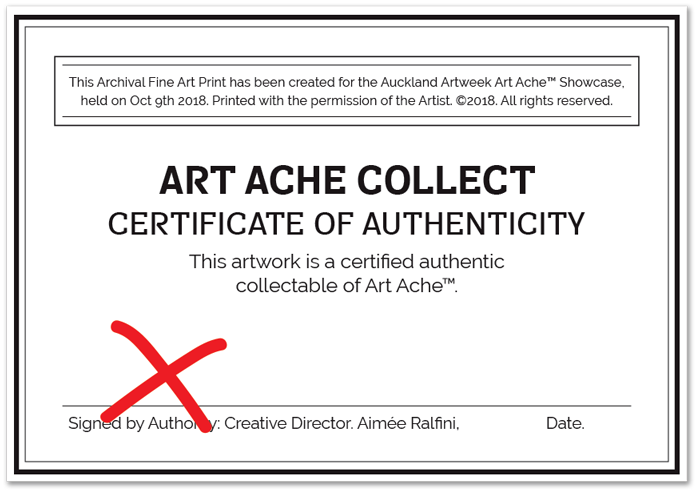 Art Ache Collectables Pricing structure:
Event Period: $60.00 each
Usual Price: $80.00 each – Current
30 prints left: $150.00
5 Prints left: $300.00