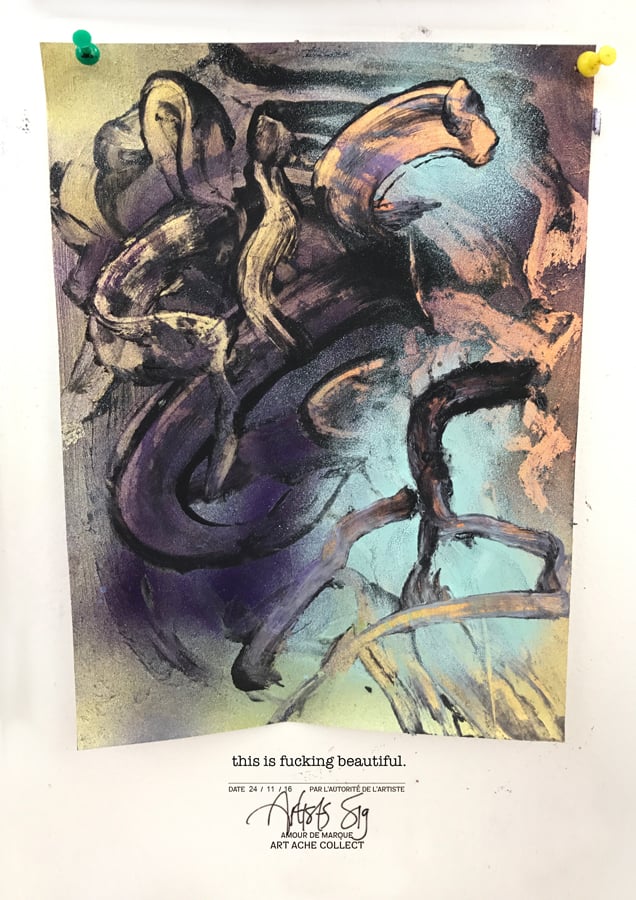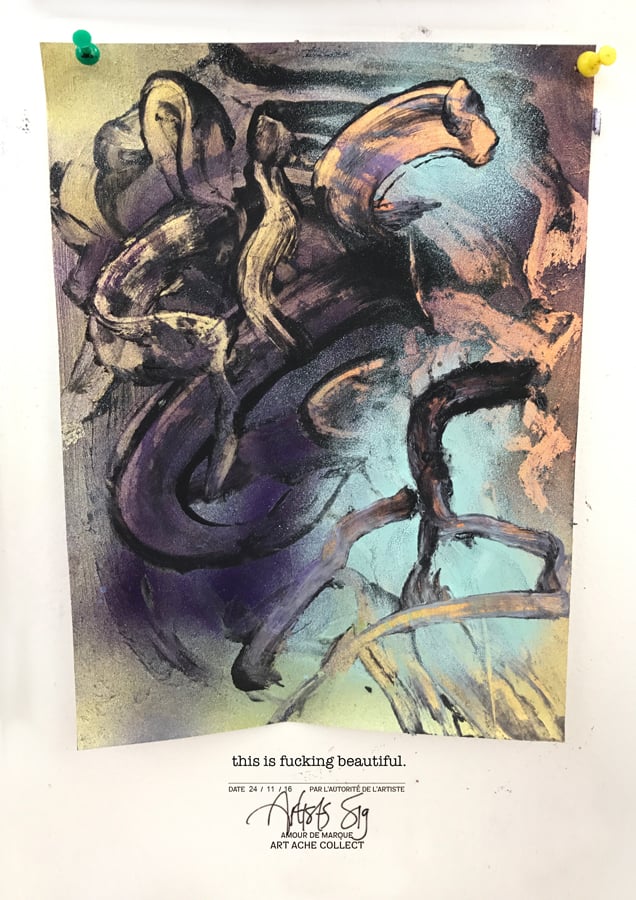 Judy Millar
$50.00 NZD / Sold Out
This studio treasure is available as part of Art Ache Collect from 16th November – 1st December 2016.
With an MFA from Elam, in 1990 Judy Millar received a Scholarship from the Italian Government to spend a year in Turin, Italy, studying Italian arts of the 60s and 70s. Since then Millar has exhibited extensivley through-out Europe and New Zealand. She represented New Zealand at the 53rd Venice Biennial and has found critical acclaim in the international press.
Judys painterly style is energetic, striking and sensual in both colour and movement. Her bold use of paint will be particularly stimulating to the mediums devotees, with her unfettered application reaching beyond the 2d to command your attention and engulf your every surface.
A receint interview with Aimée Ralfini on 95bFM's Who Arted can be listened to here.
Artist's website: judymillar.com
Millars artwork is printed on Ilford Smooth Cotton Rag 310gsm, with Archival Inks by Fine Art printer Sanji Karu at Skar Image Lab
Paper size: A4 (210 × 297mm).
Print created with authority of Judy Millar.
Print to be signed by Artist: Judy Millar.
Estimated delivery time is 4 weeks from 5th December 2016 (christmas traffic pending).