Judy Darragh
$80.00 NZD - $100.00 NZD / Sold Out
JUDY DARRAGH
Irrepressible. Irreverent. Iconoclast: Judy Darragh trawls modern day detritus to create assemblages and installations which engage deeply with pop culture, toying with ideas around gender, cultural norms and humour.
"I am interested in making repetitious silent, simple and reductive filmic moments. I use moving image as a non-narrative, repeating short sequences to undermine the expectation of time passing. Like a photograph, an analogue moment is stretched over time and gets glitched and stuck on repeat."
More on | Artist's website: Judy Darragh
Artwork is printed on Ilford Smooth Cotton Rag 310gsm, with Archival Inks by Fine Art printer Sanji Karu at Skar Image Lab
Paper size: A4 (297 x 210mm).
This archival print has been created with authority of Judy Darragh.
Estimated delivery date 4 weeks from ordering.
Each print is limited to 100 reproductions and comes with a signed Art Ache Certificate of Authenticity.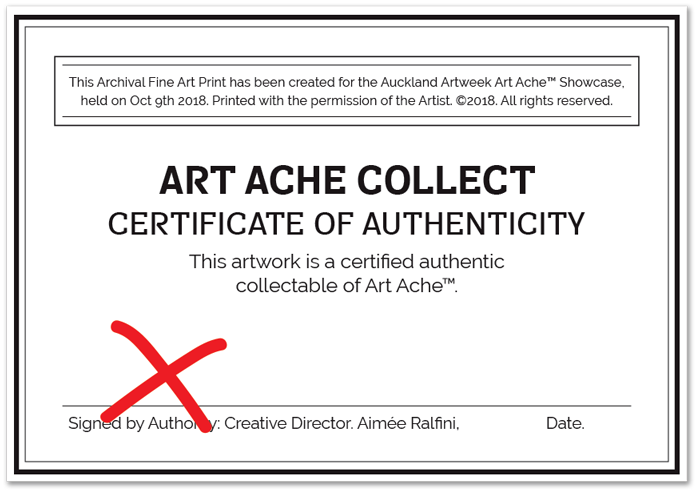 Art Ache Collectables Pricing structure:
Event Period: $60.00 each
Usual Price: $80.00 each – Current
30 prints left: $150.00
5 Prints left: $300.00