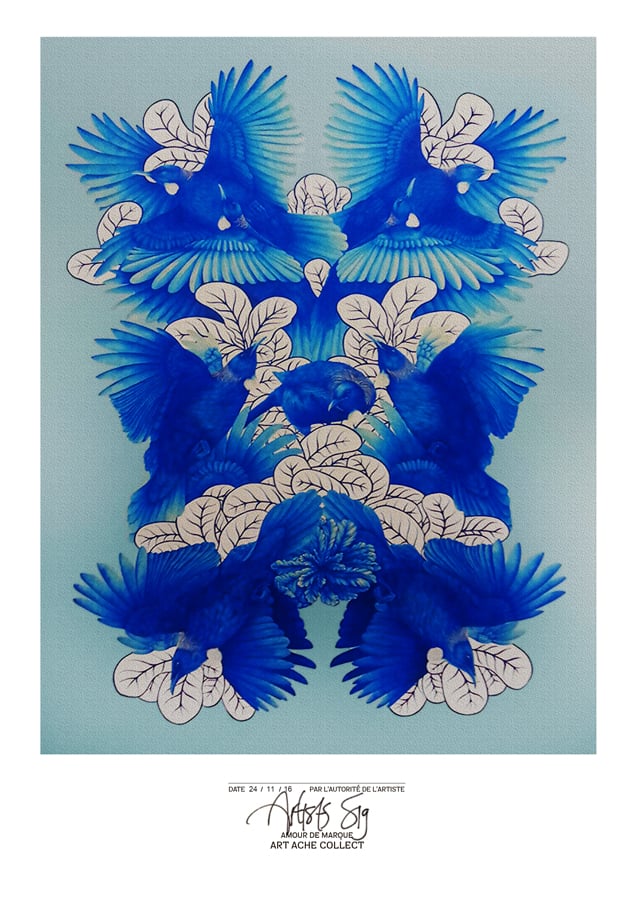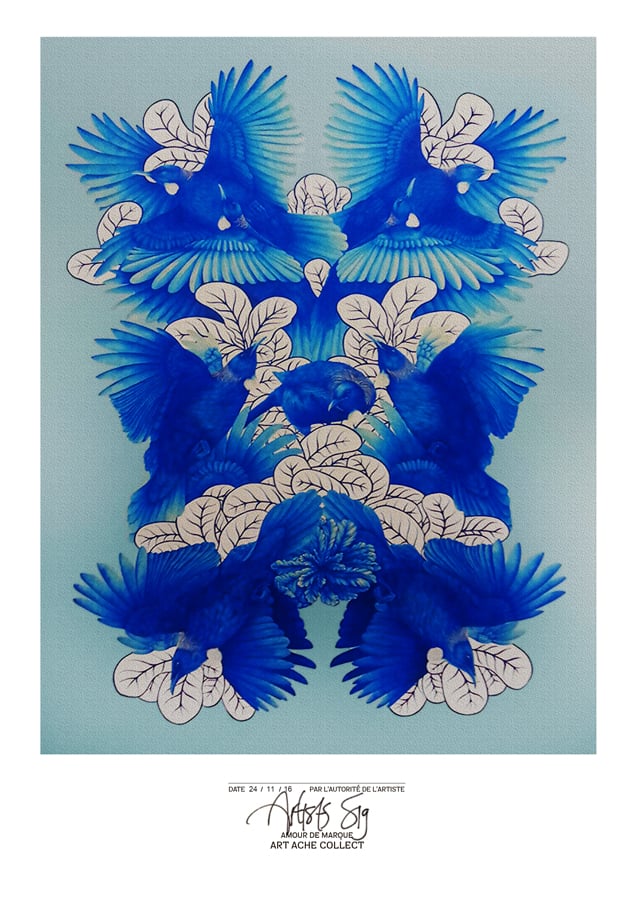 Jermaine Reihana
$50.00 NZD / Sold Out
This beautiful artwork is available as part of Art Ache Collect from 16th November – 1st December 2016.
Jermaine Reihana's work features delicate and often fluid portraits of New Zealand's Tui, set upon a landscape of geometric patterns derived from tukutuku panels of the wharenui, native flora and fauna.
His use of wide free brush strokes, upon which he often positions the Tui is a sweet reminder of the birds movement and personality.
His colour palette often features a punchy primary, which he uses to define the structural elements within his work, upon which his painted monochrome Tui dances.
Reihana is an emerging Māori artist. He studied at Massey University School of Māori Visual Arts in Palmerston North, graduated with honours in 2012.
A receint interview with Aimée M Ralfini on 95bFM's Who Arted can be listened to here.
Artist's website: @jurmayne
Reihanas artwork is printed on Ilford Smooth Cotton Rag 310gsm, with Archival Inks by Fine Art printer Sanji Karu at Skar Image Lab
Paper size: A4 (210 × 297mm).
Print created with authority of Jermaine Reihana.