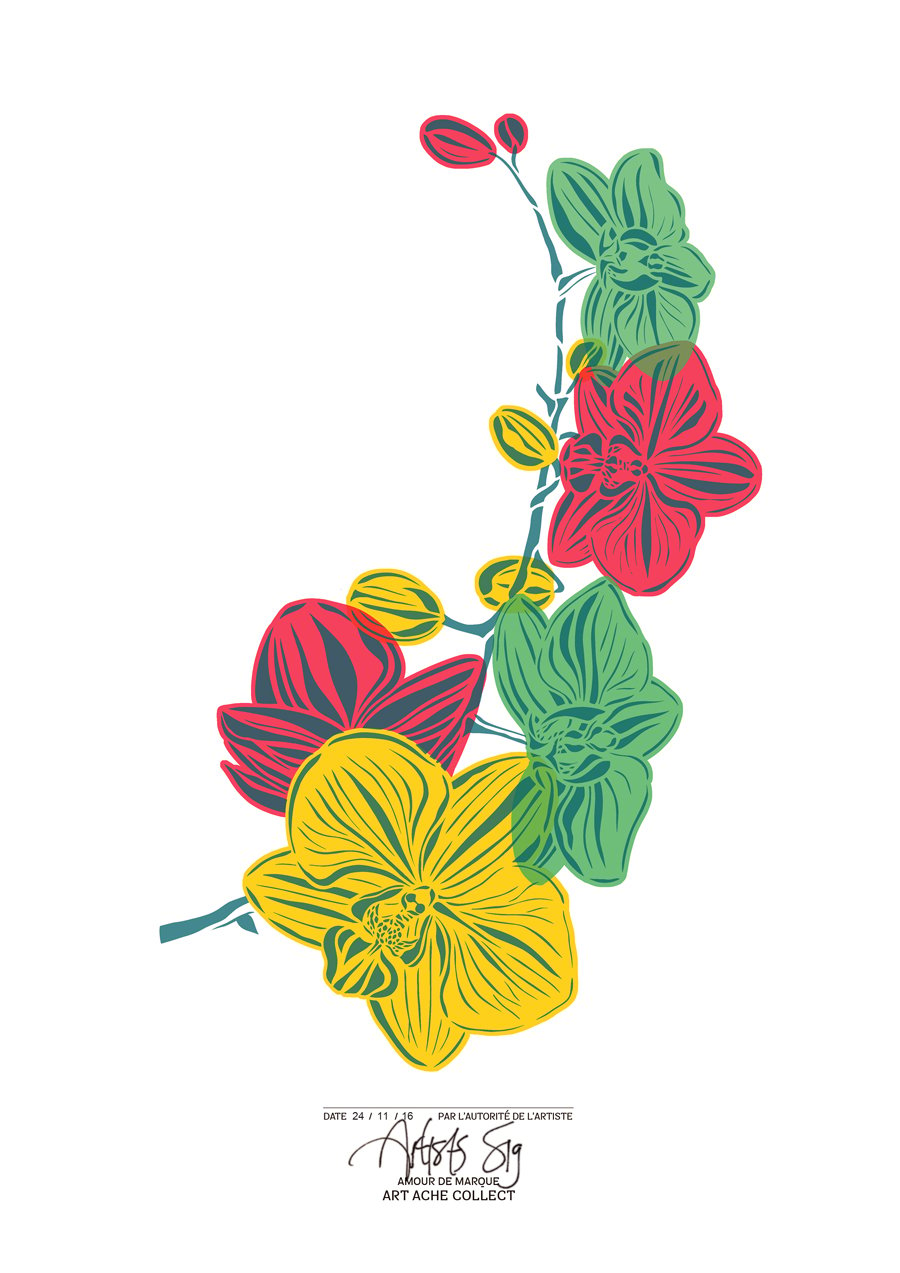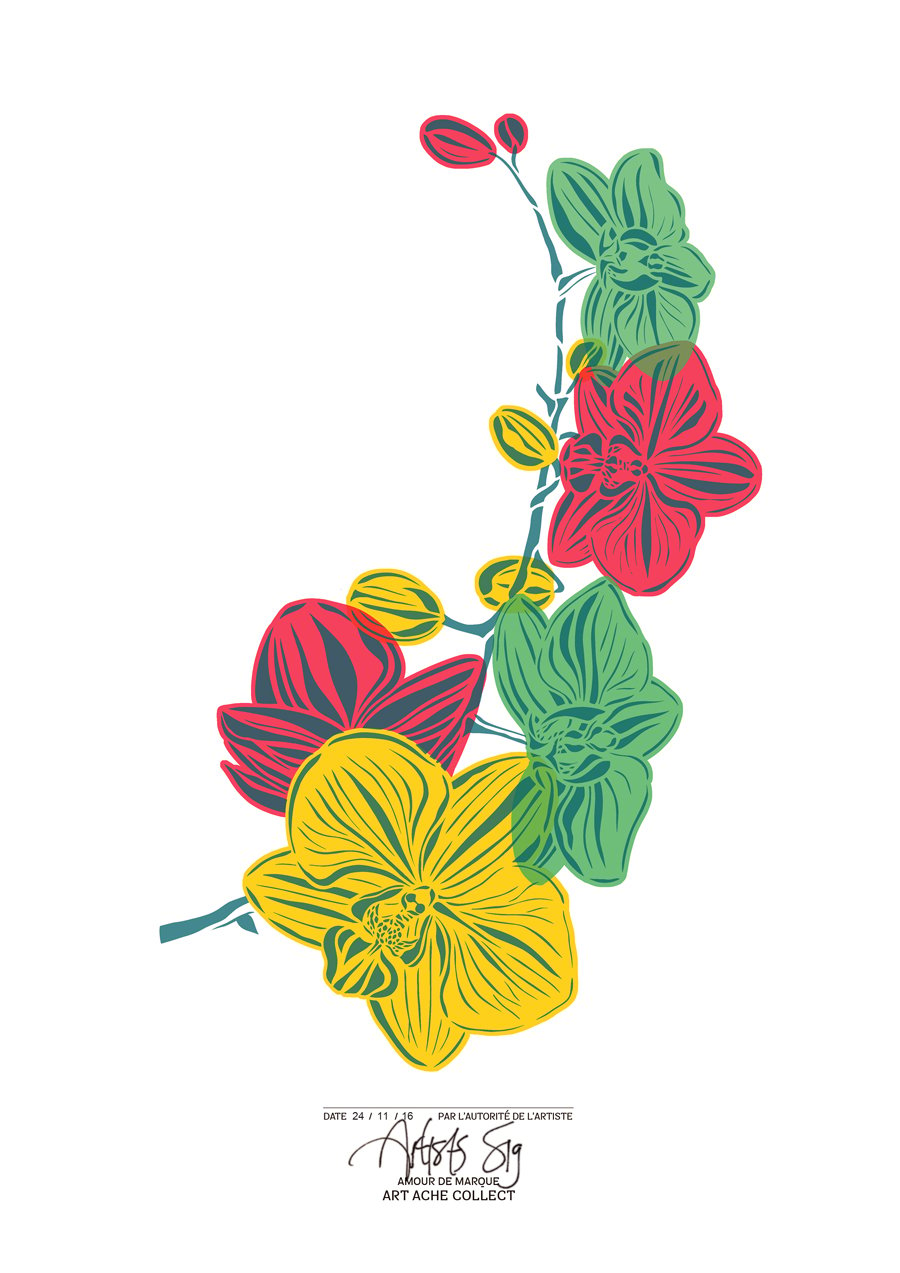 Flox
$50.00 NZD / Sold Out
This beautiful bright delight is available as part of Art Ache Collect from 16th November – 1st December 2016.
Pop artist Flox's well known ornamental compositions of New Zealand plant and wildlife feature colourful bursts of spray paint, woven together by detailed stencil work.
For Art Ache Flox is presenting a set of beautiful new work, which mark the departure from her signature style.
Having recently completed a residency in Taiwan, where she discovered the delight of Rizograph printing, Floxs' work has adopted a much simpler colour palette. This simplification has also been carried through to her treatment of subject matter – simplified plants and flowers, overlapping with various degrees of opacity, artfully laid amid a generous amount of clean white paper.
A receint interview with Aimée Ralfini on 95bFM's Who Arted can be listened to here.
Artist's website: flox.co.nz
Flox's artwork is printed on Ilford Smooth Cotton Rag 310gsm, with Archival Inks by Fine Art printer Sanji Karu at Skar Image Lab
Paper size: A4 (210 × 297mm).
Print created with authority of Hayley King – Flox.
Print to be signed by Artist: Flox.
Estimated delivery time is 4 weeks from 5th December 2016 (christmas traffic pending).